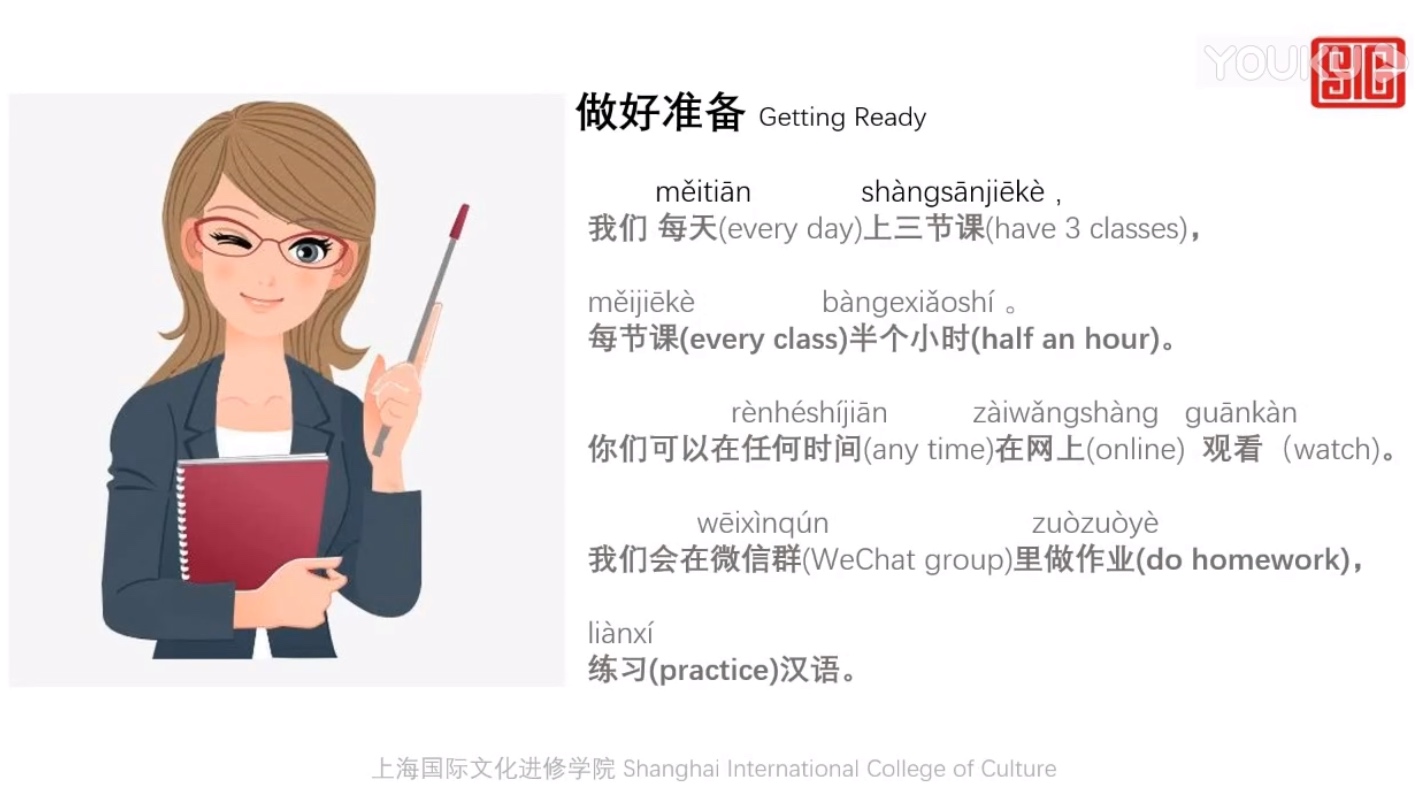 SICC的网络课程已经如火如荼地进行了两个星期了。大家知道老师们平时是怎么备课的吗?
The SICC online course has been going on for two weeks. Do you know how teachers prepare Chinese course?
老师们一直日以继夜地准备着我们的网课,希望每位同学都能跟我们一起学习汉语!同时,每天都能收到你们的作业和这么多反馈,老师们都很感动也充满了动力。让我们来听听同学们的反馈。
Our teachers have been working very hard to prepare for the online courses every day. We wish that you will enjoy your study with us!At the same time, teachers are all very moved and motivated to receive your homework and so many feedbacks every day. Let's get some words from our dear students.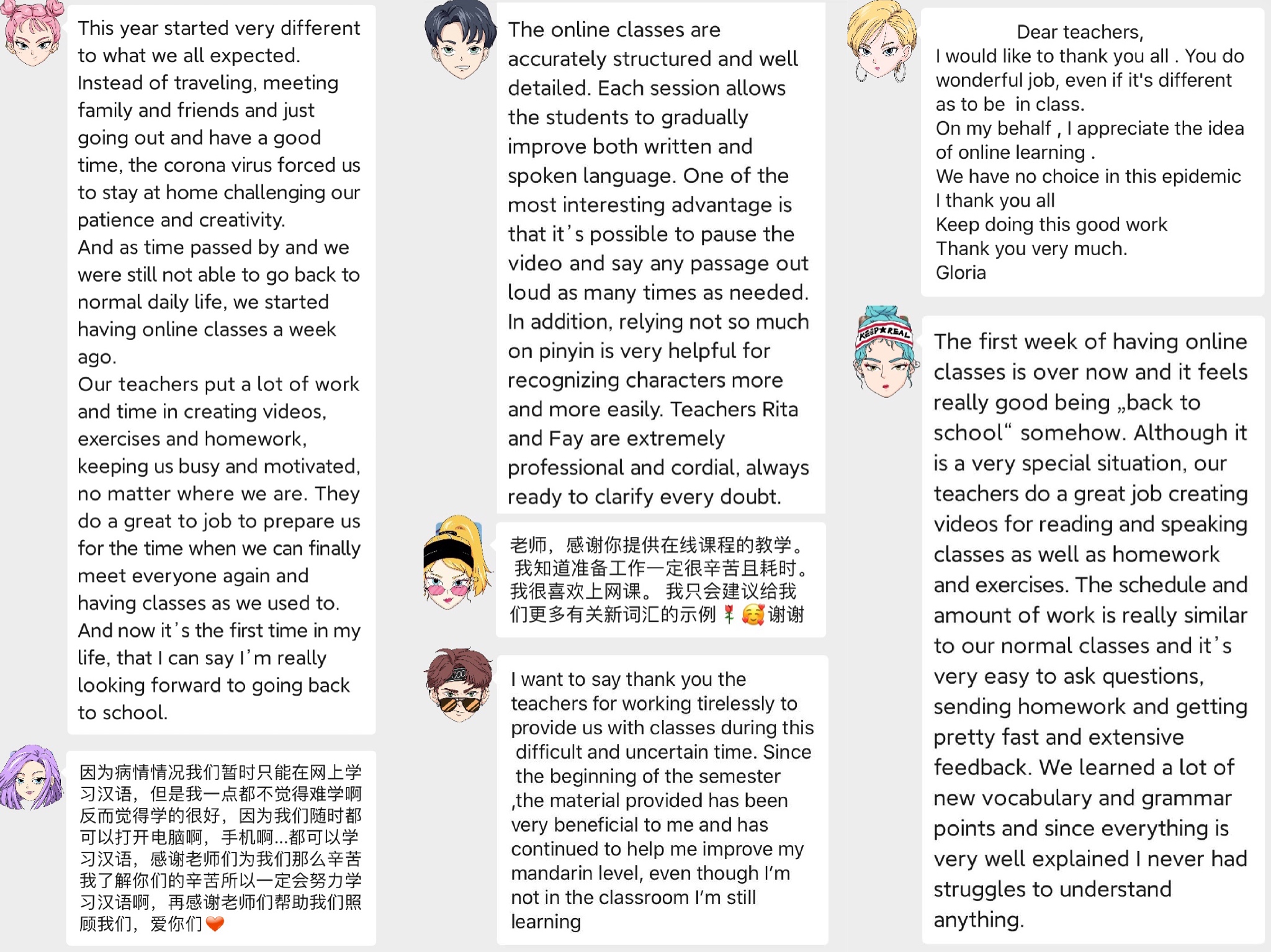 希望每一位同学在新型冠状病毒爆发期间注意安全。我们也相信很快我们就可以回到线下课堂。
Please keep safe during the coronavirus outbreak. Hope to see you back in offline class soon.