The annual legal awareness class has been held!
2021年9月22日,移民局的李警官来我校进行一年一度的法制意识课的宣讲。课程涉及到外国留学生在中国的签证、就业、生活等问题。
On September 22, 2021, Ms. Li, a police officer from the Immigration Office, came to our school for the annual lecture on legal consciousness. The course involves the visa, employment and life of foreign students in China.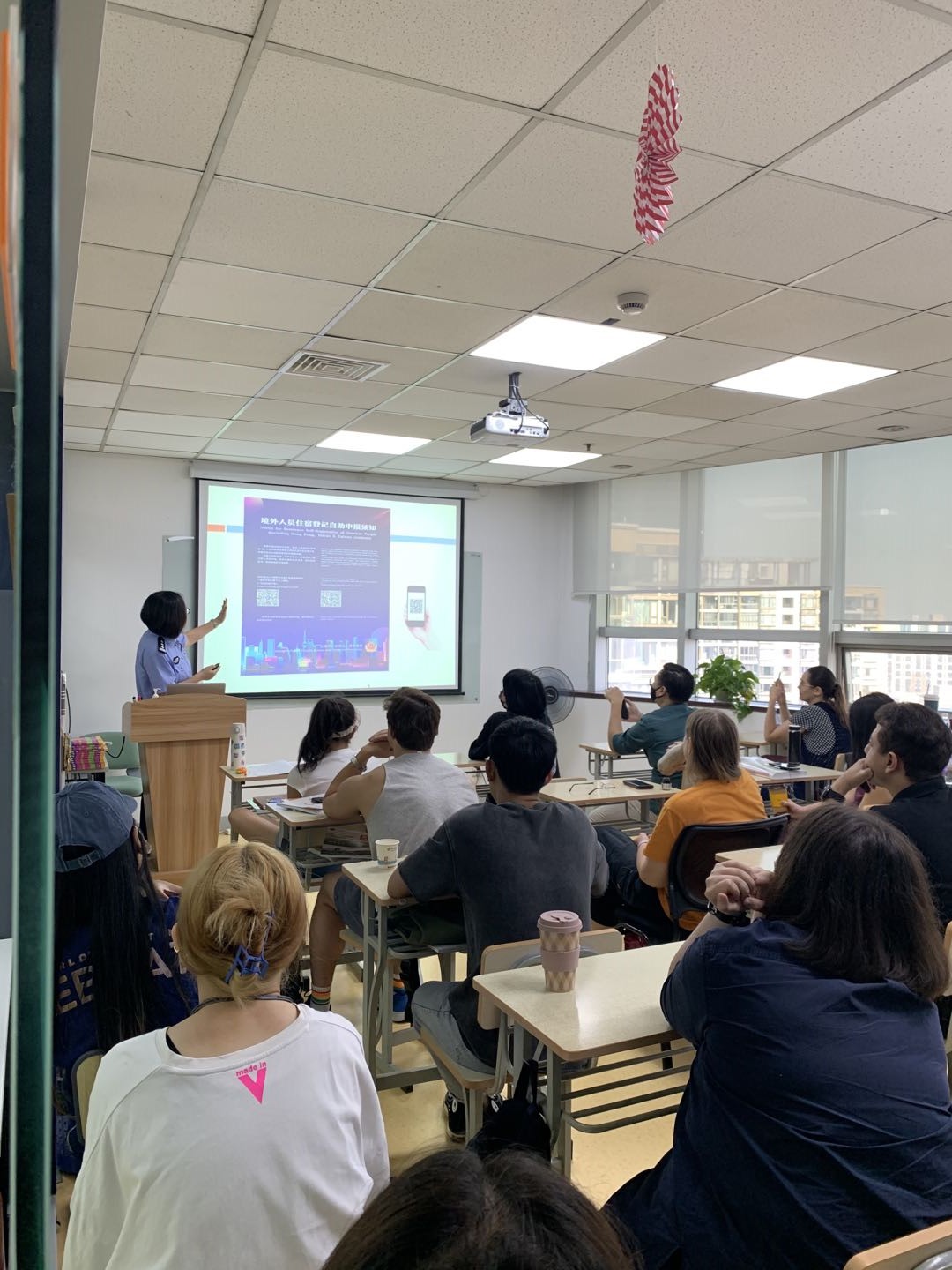 学生在中国学习的期间,有任何住宿地址的变化,都需要注意及时更新。疫情期间,移民局为了大家的便利,提供了线上注册并登记住宿的方式。
Students are required to update their accommodation address during their stay in China. During the epidemic, the Immigration Office provided online registration and accommodation registration for everyone's convenience.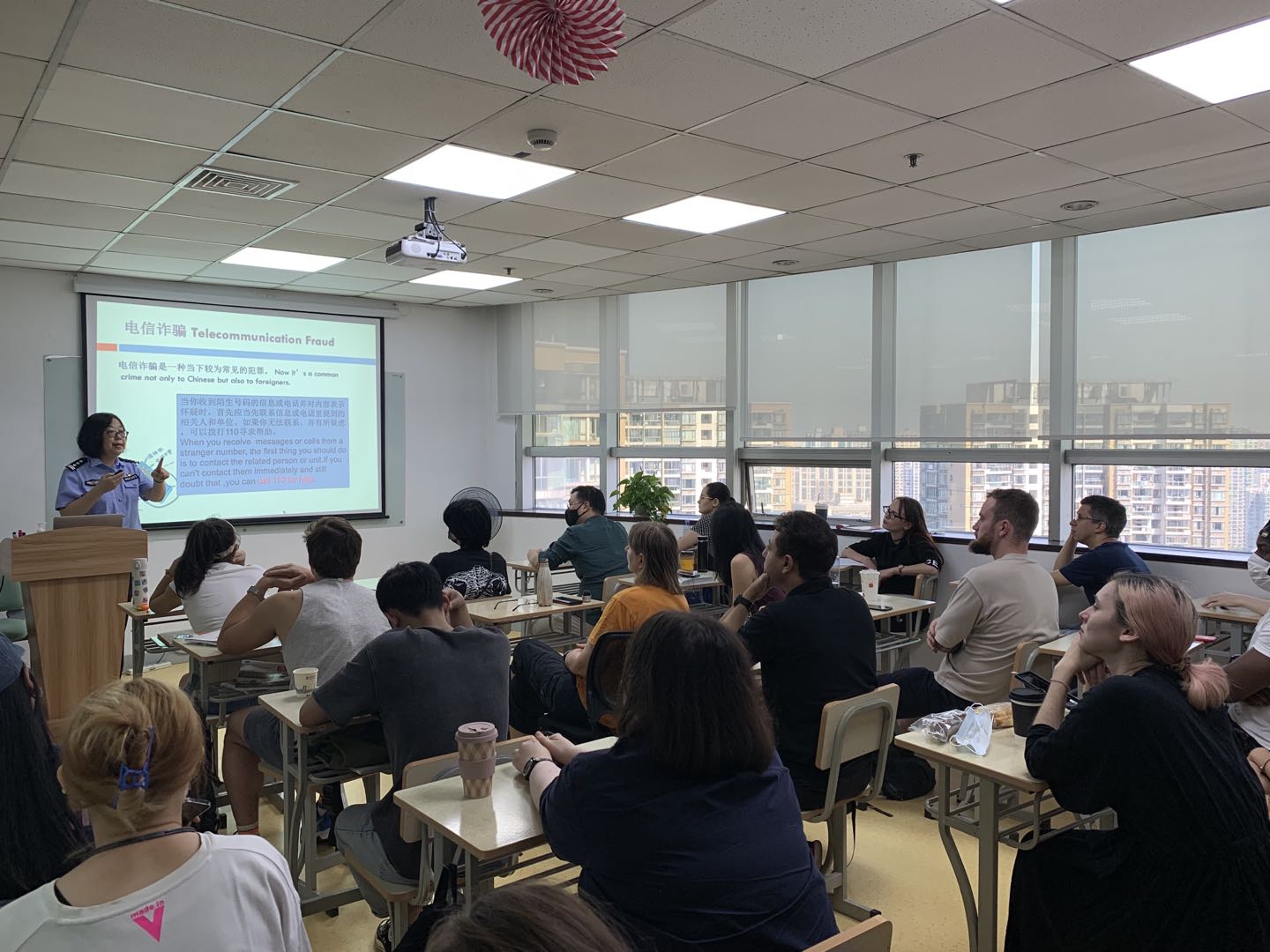 最近大家关心的电信诈骗问题也被提到了。学生也可以下载国家反诈中心app进行进一步的了解。
Recently, the concern of telecom fraud has also been mentioned. Students can also download the National Anti-fraud Center app to learn more.